Published on: September 19, 2023 | Written by: Beatriz Faye G. Carreon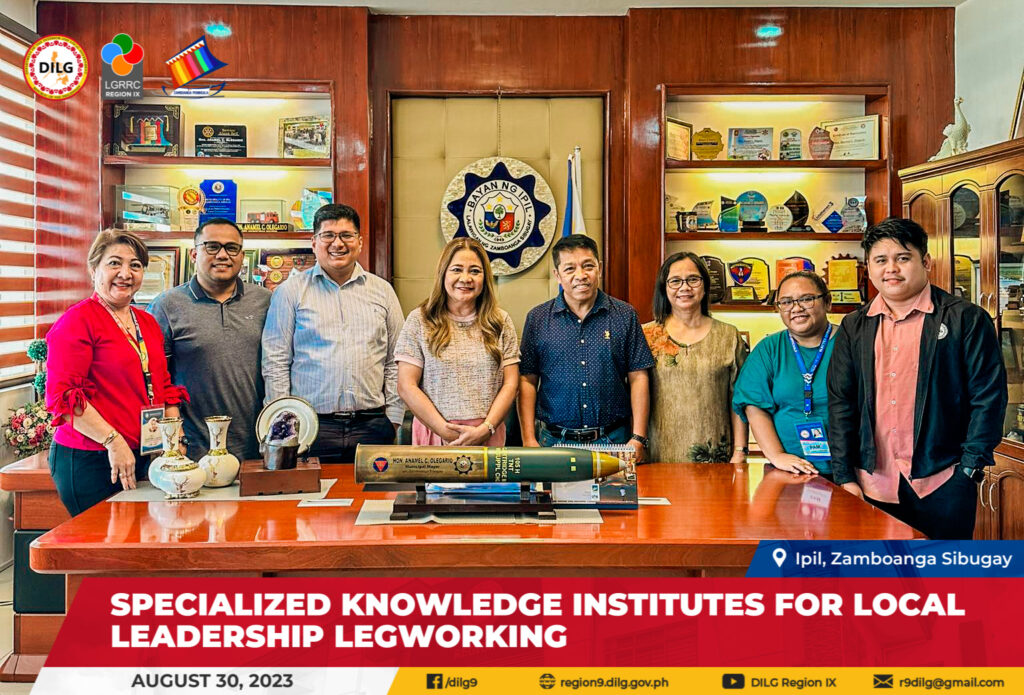 Zamboanga Peninsula – In their commitment to enhancing knowledge and capacity development, the Department of the Interior and Local Government IX has embarked on an ambitious endeavor to create Specialized Knowledge Institutes in Local Leadership, known as SKILL Centers.
This undertaking seeks to enhance the knowledge and skills of local government officials and personnel, encouraging the sharing of expertise and cultivating an environment of ongoing learning. DILG IX, dedicated to the advancement of local governance, personally visited Local Chief Executives (LCEs) for discussions on the establishment of these centers.
DILG IX's dedication to enhancing capacity and facilitating the exchange of knowledge is an integral part of its commitment to promoting efficient and effective governance. In line with this commitment, DILG IX has taken the initiative to create SKILL Centers within specific LGUs. These centers will function as central hubs for specialized knowledge and expertise across different local governance areas.
The SKILL Centers are guided by well-defined goals. These include enhancing the technical expertise and knowledge of LGU officials and their staff, promoting cooperation and the exchange of knowledge among LGUs, strengthening the foundations of robust governance, nurturing a culture of perpetual learning, and bolstering the position of LGRCs as the main educational centers within the region.
The process of choosing the areas of expertise for SKILL Centers is thorough, guided by crucial standards: LGUs are required to demonstrate their dedication to enhancing capacities and ongoing learning, demonstrated a successful history in specific governance domains, nurture collaborations, offer comprehensive training, formulate sustainability strategies, and, ideally, possess specialized knowledge. These standards guarantee that SKILL Centers will have a lasting influence on local governance.
The journey towards establishing SKILL Centers has already commenced with the identification of initial sites and services:
Initial Sites Identified:
Liloy, Zamboanga del Norte – People's Council
Dipolog City, Zamboanga del Norte – Disaster Risk Reduction and Management
Zamboanga City – Barangay Governance
Dumalinao, Zamboanga del Sur – Social Protection
Isabela City – Tourism
Ipil, Zamboanga Sibugay – Local Legislation
Variety of services that may be available include options related to improving competencies and understanding, assistance with documentation, access to a library rich in resources, and creative solutions and services.
As DILG IX continues to work towards the realization of SKILL Centers, it lays the groundwork for a future in which local governance in Zamboanga Peninsula thrives on expertise, cooperation, and an unwavering dedication to ongoing education – a future that holds the prospect of a more vibrant and empowered community.