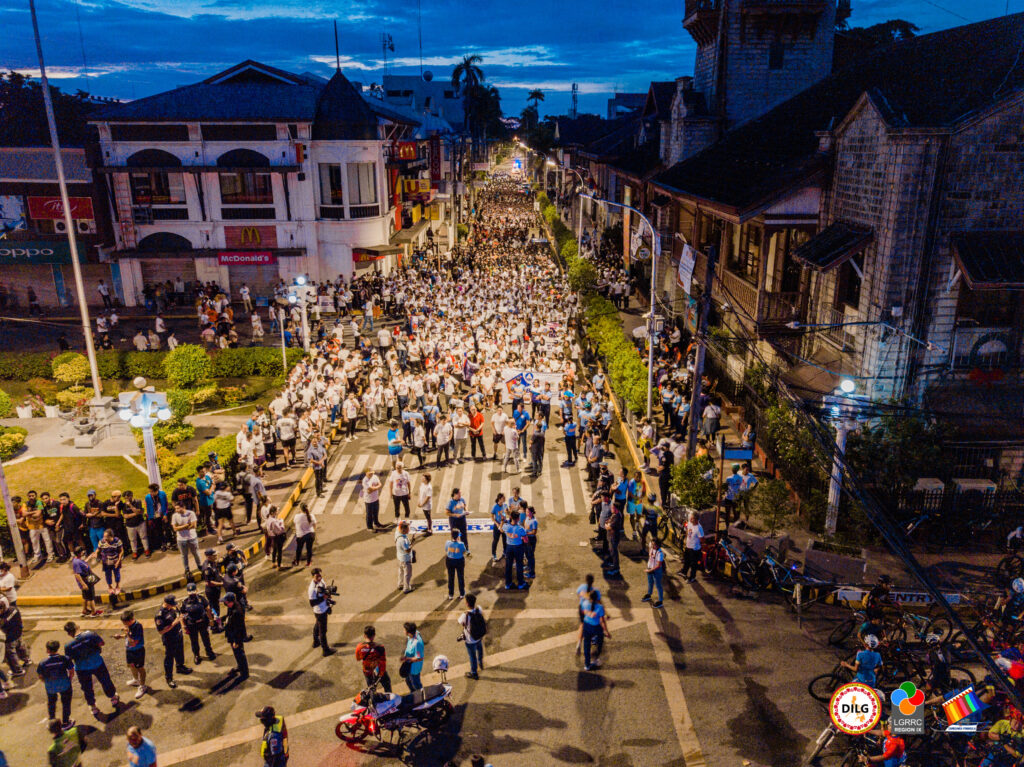 May 06, 2023 | To demonstrate their unified fight against illegal drugs, the Buhay Ingatan, Droga'y Ayawan (BIDA) Regional Program Launch in Region IX commenced with an exhilarating Fun Run event coined as "FUN RUN sa Rehiyon Nueve."
Held in Zamboanga City, the activity was graced by eminent personalities from the Department of the Interior and Local Government (DILG), to wit:
Undersecretary for Mindanao Affairs and Special Concerns, Atty. Alfredo F. Bayan
Undersecretary for Barangay Affairs, Felicito A. Valmocina
Undersecretary for Operations, Lord A. Villanueva
Undersecretary for Public Safety, Serafin P. Barreto, CESO IV
Assistant Secretary for External and Legislative Affairs, Rolando C. Puno
Assistant Secretary for International Relations, Lilian M. De Leon
Assistant Secretary for Community Participation, Elizabeth N. Lopez-De Leon
Bureau of Local Government Development Director, Debie T. Torres
DILG IX Regional Director Paisal O. Abutazil, CESO III
DILG IX Assistant Regional Director, Engr. Carmelo Enrique B. Libot, CESO V
DILG IX Provincial Directors, City Director and ICC CLGOO
In addition to the DILG luminaries, the Fun Run event was attended by a bevy of delegates from National Government Agencies, Local Government Units functionaries, Advocacy Support Groups and the Academe, who lent their support to the noble cause. The participants ran with a purpose, symbolizing their staunch dedication in battling the scourge of illegal drugs.
The Fun Run extravaganza was merely the prologue of the BIDA Bayanihan ng Mamamayan Kontra Ilegal na Droga sa Rehiyon Nueve program launch, which was followed by a grand Sayaw Bida session held at Western Mindanao State University (WMSU) open field.
The Fun Run event and the Sayaw Bida session proved to be a resounding success, as it united disparate factions from the government, non-government officials, local officials, and academe, in a harmonious display of their collective commitment to thwarting illegal drugs. With the success of these activities, the BIDA Bayanihan ng Mamamayan Kontra Ilegal na Droga sa Rehiyon Nueve program launch is poised to unveil even more ingenious initiatives that will amplify the advocacy to eliminate the drug menace in the region.