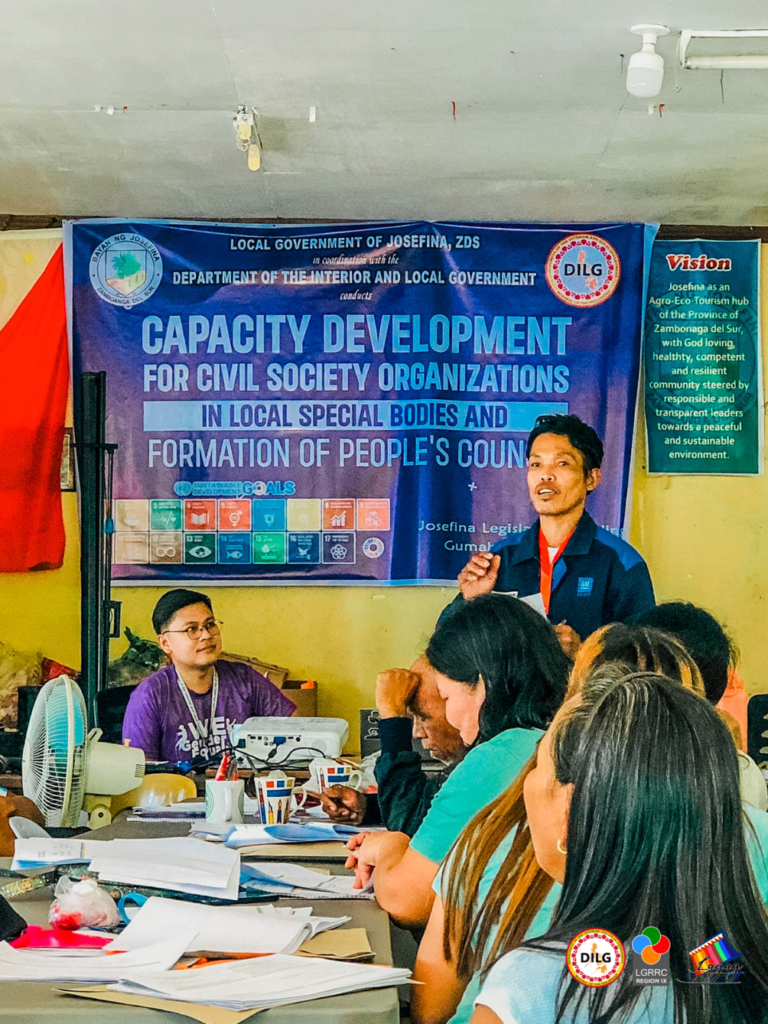 April 17-18, 2023 | The Department of the Interior and Local Government (DILG) IX orchestrated a Capacity Development program for Civil Society Organizations (CSOs) in Josefina, Zamboanga del Sur.
The said initiative was part of DILG's Support to Local Governance Programs (SLGP) and endeavors also to establish a People's Council composed of representatives from different CSOs.
The activity was led by DMO III Febie L. Marquez, CDO II Jasten Dwight B. Desierto, both representing DILG IX – SLGP, alongside the Provincial CSO Focal Person LGOO II Cherry May Iway.
The Capacity Development initiative aimed to enrich the skills and broaden the knowledge of the CSOs in various domains, such as project management, financial management, and strategic planning. To ensure the effective transfer of knowledge and application of concepts, the facilitators organized stimulating lectures, interactive discussions, and engaging workshops.
Additionally, the establishment of the People's Council was a pivotal aspect of the activity that sought to foster openness, responsibility, and community involvement in local administration. This council was comprised of selected delegates from diverse CSOs in Josefina who were democratically elected by their own affiliations. The facilitators also imparted to the council the duties and accountabilities of the council members, as well as the protocols for arriving at decisions.
The DILG IX-SLGP committed to ensure the assistance of the CSOs and the People's Council, guaranteeing their sustainability and effectiveness. The event served as a testament to DILG's unwavering dedication to advancing good governance and citizen engagement at the local level, firmly in line with the Philippine Development Plan.
The activity proved to be fruitful in accomplishing their goals. This event showcased the harmonious collaboration of the government and civil society in advocating for participatory governance and fortifying democracy on a local scale, setting a positive precedent for future endeavors.