Published on: July 17, 2023 | Written by: Beatriz Faye G. Carreon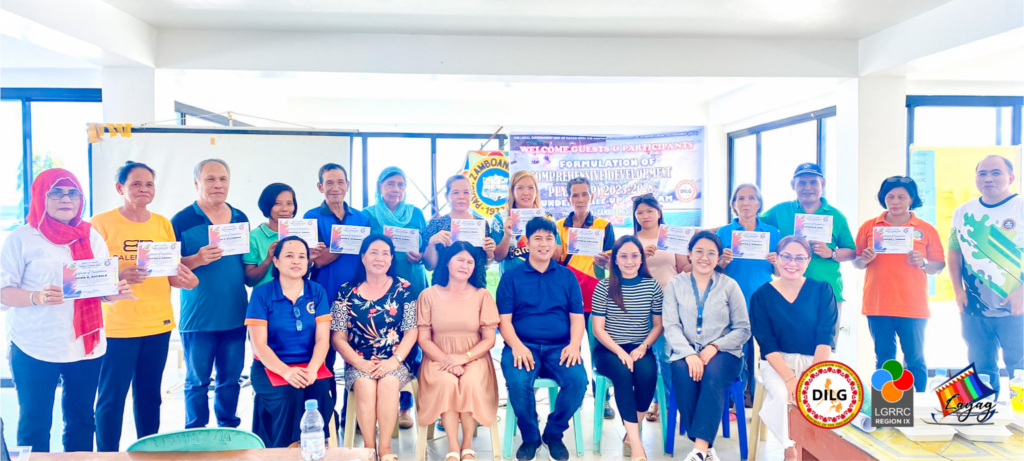 Payao, Zamboanga Sibugay – To encourage productive and all-encompassing local development planning, DILG IX recently organized a 5-day training program in collaboration with the LGU of Payao, Zamboanga Sibugay. The training, which took place from July 3 to 7, 2023, focused on formulating a comprehensive development plan that incorporates risk assessment. The primary objective was to provide the LGU's Planning Team with the essential expertise and abilities required to develop an inclusive and thorough development plan.
The training, spearheaded by the DILG IX, included a diverse range of workshops and activities aimed at offering technical support and fostering a thorough grasp of the planning process. The involvement of crucial stakeholders, including civil society organizations (CSOs) and representatives from local development councils, played a crucial role in promoting inclusive decision-making within the community, making it an essential aspect of the training.
The training program was specifically tailored to meet the needs of individuals at different levels of experiences within the LGU's Planning Team. Participants who were new to local development planning received valuable knowledge and guidance to navigate the process with effectiveness. At the same time, the program aimed to enhance the skills and expertise of longstanding members of the planning team, ensuring they stay updated on the latest methodologies and approaches.
The training began with an inaugural address by Mayor Joshua Carlo Mendoza, in which he conveyed his endorsement and gratitude for the initiative. Mayor Mendoza acknowledged the importance of comprehensive development planning in forging a more promising future for the municipality of Payao and its residents.
A notable aspect of the training was the participation of Professor Janette Icao, a respected authority in the field, from Jose Rizal Memorial State University (JRMSU). Professor Icao shared her extensive knowledge and valuable perspectives, offering guidance to the participants during the training sessions. Through her involvement, the significance of cooperation between academic institutions and government agencies in promoting sustainable and comprehensive development was underscored.
As the 5-day training drew to a close, Mayor Mendoza delivered a concluding message, lauding the participants for their enthusiastic involvement and steadfast dedication to the planning process. He expressed his confidence that the knowledge and skills acquired during the training would play a pivotal role in shaping a resilient and well-informed comprehensive development plan for LGU Payao.
DILG IX is dedicated to assisting local government units in their endeavors towards sustainable development. Through the provision of technical support, facilitation of training initiatives, and promotion of stakeholder collaboration, DILG IX strives to empower local communities and encourage inclusive decision-making in all aspects of development.