Published on: July 15, 2023 | Written by: Beatriz Faye G. Carreon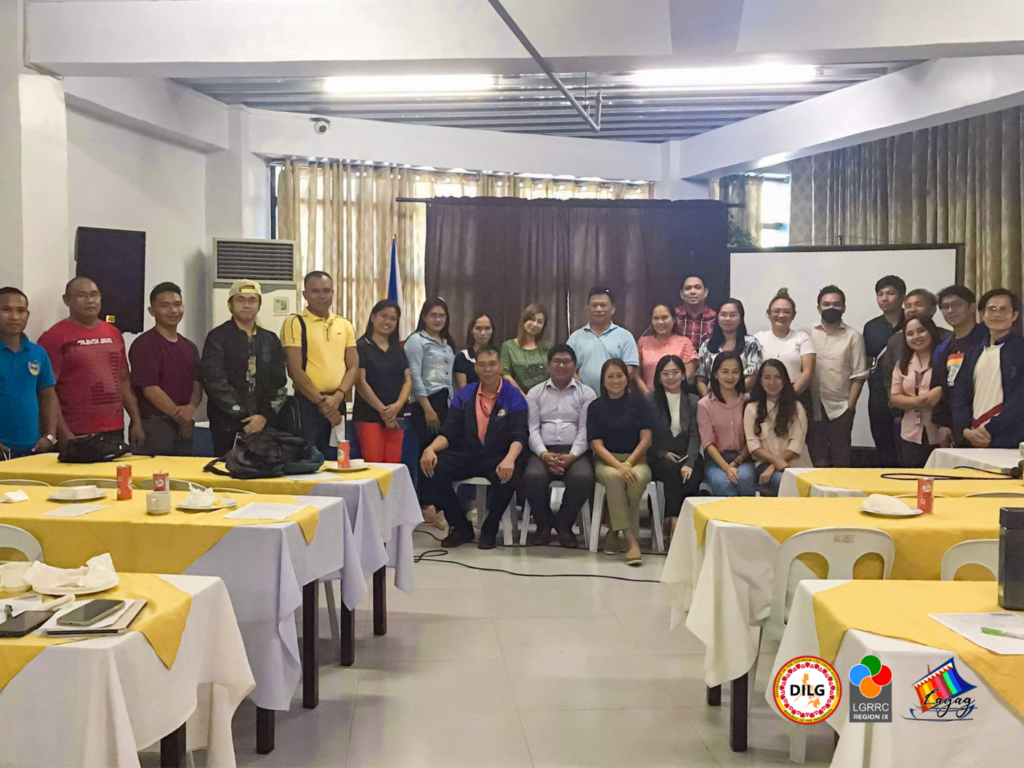 Pagadian City, July 10, 2023 – The Department of the Interior and Local Government IX Bids and Awards Committee successfully organized the highly anticipated 2023 Suppliers' Forum. The event took place at Hotel Guillermo, Pagadian City, and gathered 28 esteemed suppliers of the DILG Regional Office IX. The forum aimed to foster stronger partnerships between the agency and its suppliers by facilitating open discussions and resolving queries and issues.
The forum began with an uplifting opening speech given by Assistant Regional Director Carmelo Enrique B. Libot. During his address, he emphasized the significance of working together and expressed his appreciation for the suppliers' ongoing support and valuable contributions to the agency's initiatives. ARD Libot underscored the suppliers' essential role in ensuring the smooth execution of projects and programs throughout the region. 
A notable aspect of the forum was the presentation of the Supplier's Evaluation Report by Administrative Assistant III Daniel P. Pascua. This report offered valuable information about the supplier's performance and contributions, allowing the DILG to acknowledge and value their dedication in providing high-quality products and services.
During the forum, there were in-depth conversations regarding different aspects of the bidding process. RBAC Technical Working Group member and Chief Accountant, Joan A. Pelenio, conducted a thorough session focusing on bidding requirements. The objective was to provide suppliers with a precise comprehension of the standards and procedures associated with procurement. This dialogue aimed to simplify the bidding process, foster healthy competition, and guarantee fair treatment for all suppliers.
Moreover, Chairperson Alvin Rex M. Lucero of the DILG IX RBAC conducted a session addressing the One-Time Eligibility Policy. This policy aims to streamline the eligibility criteria for suppliers and encourage inclusivity in the procurement process. Chairperson Lucero underscored the advantages of this policy, emphasizing its ability to attract a larger number of suppliers and cultivate a varied group of vendors.
The forum came to an end as Regional Bids and Awards Committee Chairperson Alvin Rex M. Lucero delivered a closing address, expressing appreciation for the active engagement and valuable inputs provided by all the participants during the event. Chairperson Lucero reiterated the DILG's dedication to maintaining transparency, fairness, and efficiency in the procurement process.
The 2023 Suppliers' Forum organized by the Bids and Awards Committee of DILG IX, played a vital role in fostering a stronger partnership between the agency and its suppliers. This event served as a significant platform for open dialogue, addressing concerns, and exchanging valuable insights, ultimately leading to improved efficiency and effectiveness in the procurement process. The DILG is eager to implement the recommendations and feedback gathered from the forum, with the aim of continuously enhancing its procurement practices and building stronger relationships with its suppliers.