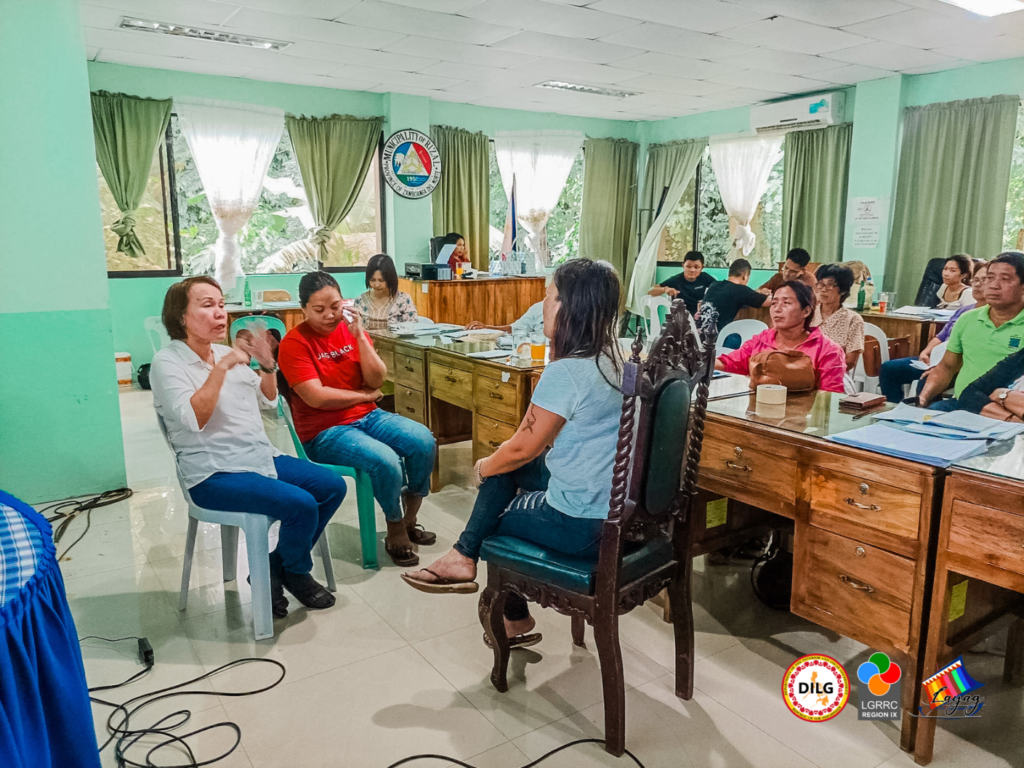 April 26-27, 2023 | The empowerment of Civil Society Organizations (CSOs) is vital in promoting good governance and community development. In line with this, the Department of the Interior and Local Government (DILG) IX, in partnership with the Local Government Unit (LGU) of Rizal, Zamboanga del Norte, conducted a capacity development program for CSOs in Rizal and assisted the LGU in the establishment of the People's Council.
The objective of the program was to enhance the competence of CSOs in engaging actively in local special bodies and equip them with vital expertise and abilities to spearhead community development initiatives. Moreover, the program aimed to set up the People's Council, which would function as a forum for community engagement and collaborative decision-making.
EnP. Anne Leah T. Pilayre, the Municipal Planning and Development Coordinator, made the introductions for the participants. Hon. Robert Poculan, a member of the Sanggunian Bayan extended a warm welcome to everyone and underscored the crucial role of CSOs in driving good governance and social accountability.
The Municipal Mayor, Hon. Marissa D. Manigsaca, emphasized on the crucial role of participatory governance in driving sustainable and inclusive progress during her message. She lauded the commendable contributions of CSOs towards advancing the welfare of their respective communities.
The Municipal Local Government Operations Officer, Monnette S. Ruaya-Ahmad, expounded on the purpose of the program, underscoring the urgency of enhancing the CSOs' competence to partake in local governance processes. She stressed that the formation of the People's Council acts as a mechanism to guarantee that the community's voices are amplified and that their needs are met.
The program's resource persons were the DILG training team, which was made up of DMO III Febie L. Marquez and LGOO II Caress Haema T. Ilagan. They expertly led the sessions on various topics, such as the duties and obligations of CSOs in local special bodies, the principles underlying participatory governance, and the creation of the People's Council.
The attendees were deeply involved and enthusiastic throughout the program, generously sharing their valuable experience and perspectives on how CSOs could effectively aid community development. The formation of the People's Council was embraced by the participants as an excellent venue for communal involvement and cooperative deliberation.
At the end of the program, MLGOO Monnette S. Ruaya-Ahmad, took the podium again to convey her heartfelt gratitude to the CSOs for their enthusiastic participation. She called for the preservation of the program's achievement and maintaining the CSOs' involvement in local governance processes in the long term.