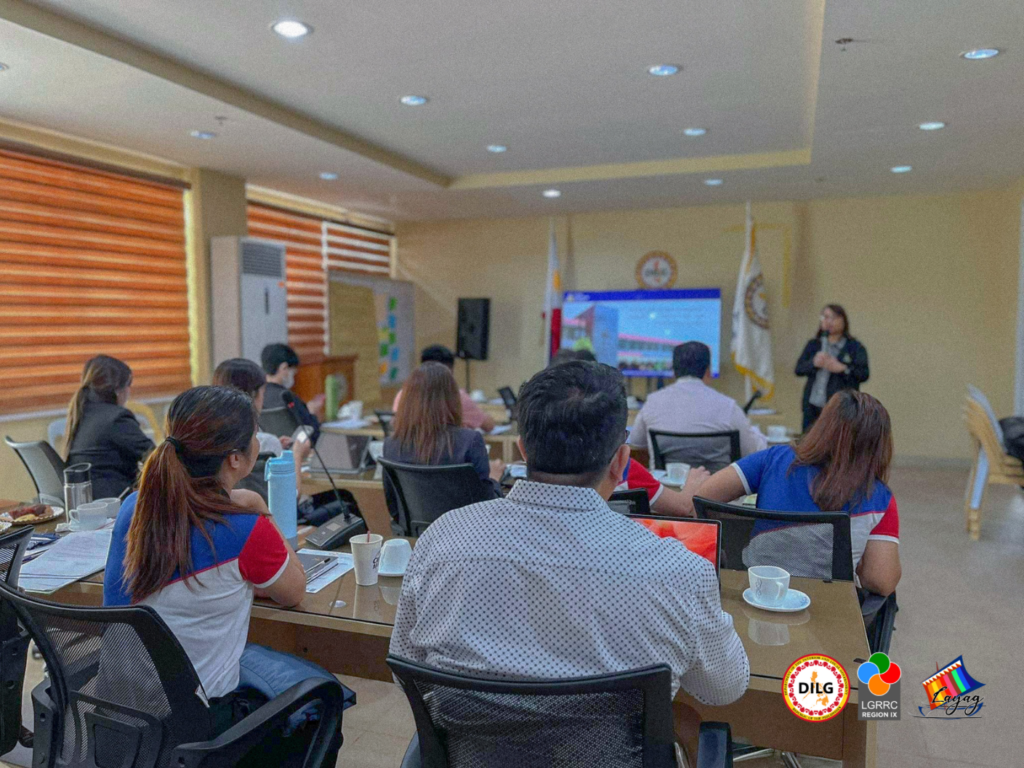 April 17-18, 2023 | The Local Governance Regional Resource Center (LGRRC) IX conducted a Training on Knowledge Management Audit. The activity was held at the DILG IX Conference Room and was attended by the facility heads and key members of the LGRRC and sub-LGRCs from the provincial offices.
The central aim of the training was to acquaint the personnel of DILG IX with the principles of Knowledge Management including assessment tools to check readiness of an organization to do KM.
Knowledge Management Audit involves a comprehensive assessment of an organization's knowledge requirements, assets, gaps and challenges. The audit scrutinizes the degree to which individuals, procedures, and technology facilitate or inhibit the flow of knowledge.
The training was facilitated by Euly Q. Enriquez, OIC Assistant Division Chief of Research and Policy Development Division of the Local Government Academy.
Throughout the training session, the participants delved into several thought-provoking topics, including the significance of Knowledge Management/Knowledge Management Audit, KM Framework, KM Application of DILG IX, KM as a strategy in identifying gaps and improving performance, KM in the context of LGRC, and how to conduct KM Audit.
The training equipped the attendees with an enhanced comprehension of Knowledge Management and how it can be utilized in their specific domains. In addition, it emphasized the significance of performing a KM Audit to pinpoint areas for improvement and enhance productivity.
Furthermore, the training motivated the attendees to employ knowledge management as a strategy to guarantee efficient use of knowledge across the organization, and to use it as a resource that can propel the agency towards accomplishing its objectives.