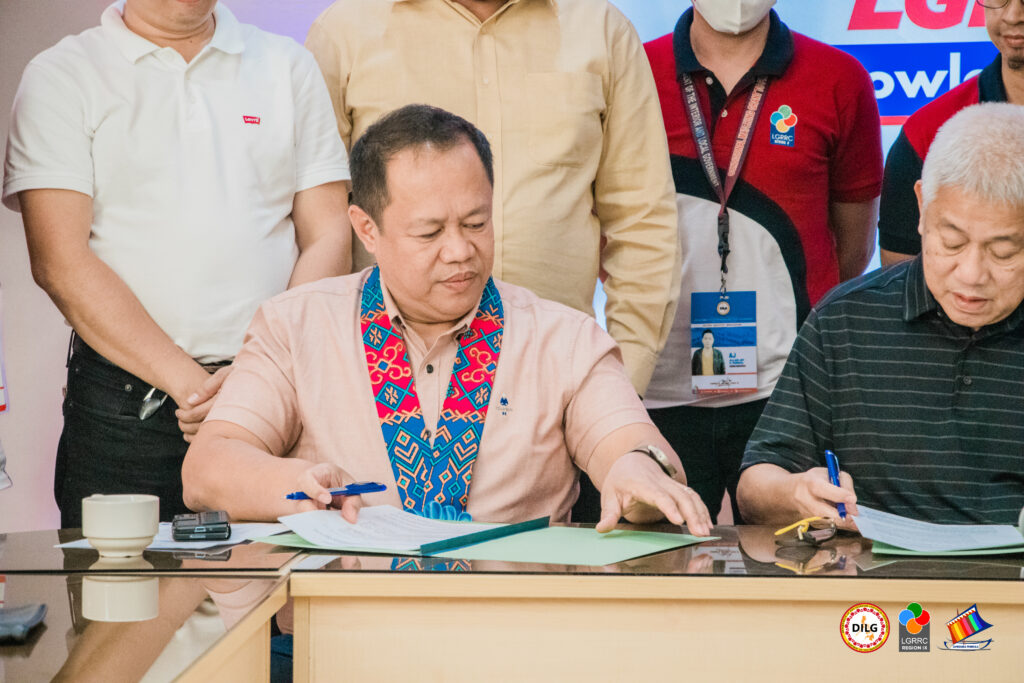 April 27, 2023 | The Local Governance Regional Resource Center (LGRRC) IX and LGRRC VIII joined hands in a partnership agreement aimed at nurturing cooperation and sharing of knowledge between the two regions with regards to local governance.
The MOA signing saw the presence of RD Arnel M. Agabe, CESO III, and RD Paisal O. Abutazil, CESO III.
The MOA inked between LGRRC VIII and LGRRC IX distinctly defined the tasks and accountabilities of both parties. These tasks encompassed fostering synergy, exchanging pertinent data, conducting consistent knowledge-sharing initiatives, mobilizing the Pool of Experts, and offering requisite administrative and financial backing to ensure the fulfillment of these commitments.
The signing of the MOA with LGRRC VIII marks a momentous stride in nurturing cooperation and exchanging knowledge in local governance between the two regions. This moment is anticipated to catalyze the advancement of excellence in local governance and, in the end, deliver a positive impact to the communities of both regions.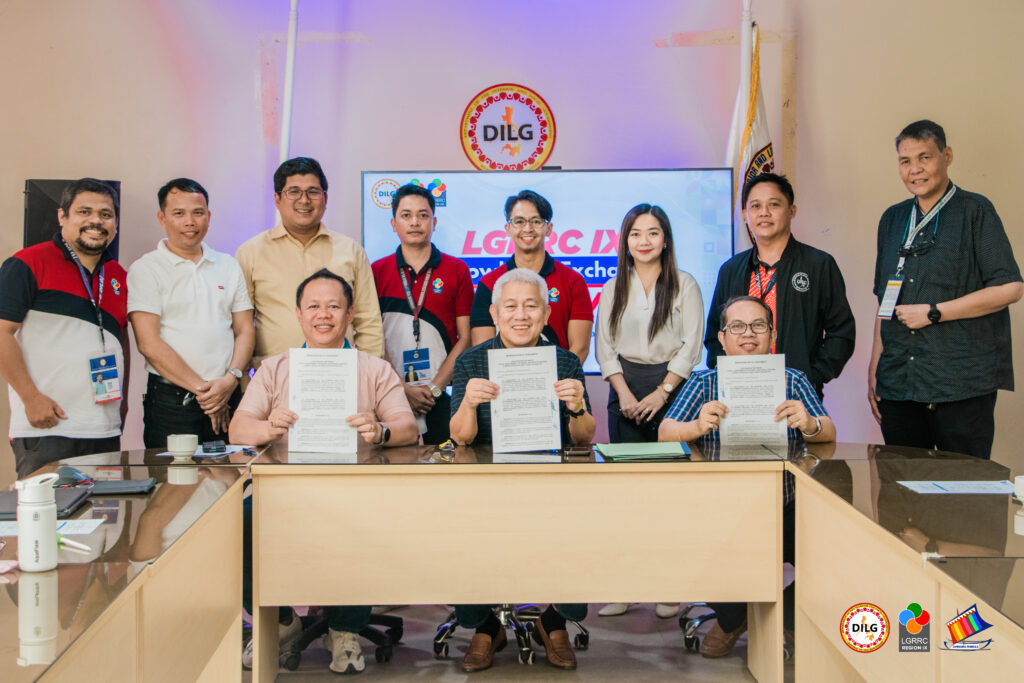 R9: LGCDD/ARML/bfgc