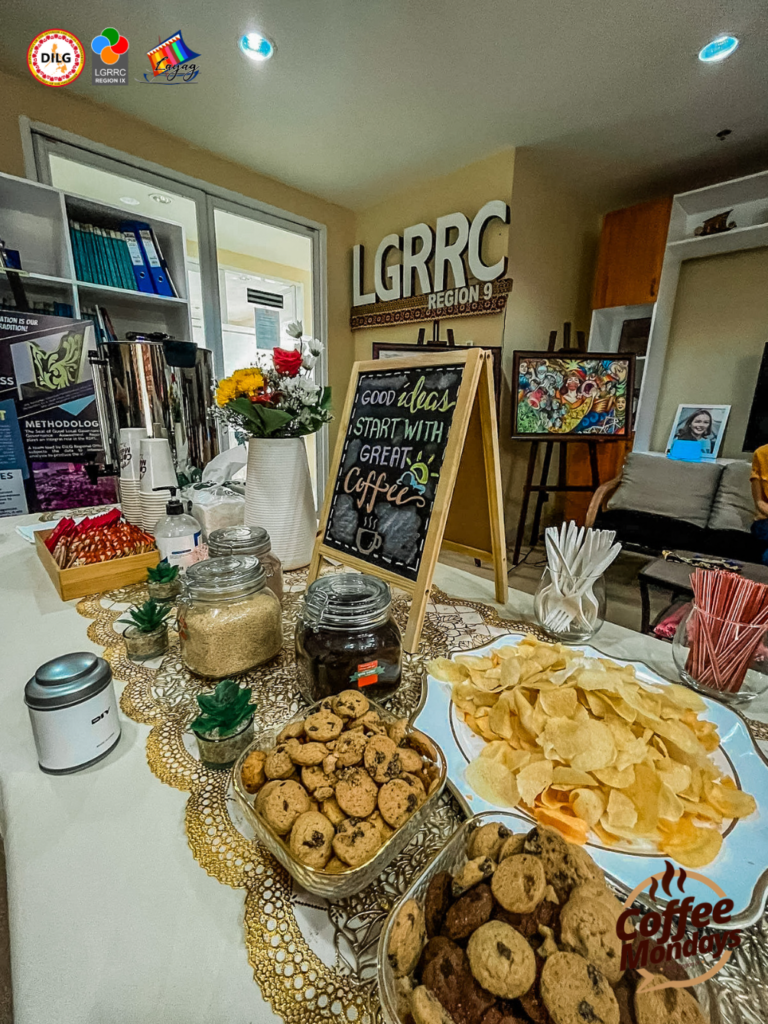 April 17, 2023 | The Department of the Interior and Local Government IX, through the Local Governance Regional Resource Center IX, launched a new knowledge management practice dubbed as "Coffee Mondays."
The Coffee Mondays launch forms a crucial part of the LGRRC IX's triennial strategy to reboot, fortify, and transcend its operations, ultimately empowering local government units (LGUs) and other stakeholders through knowledge management.
The inception of Coffee Mondays aimed to establish a podium for the facility members of every LGRRC facility to partake in enriching dialogues that would stimulate ingenious ideas for the LGRRC IX facilities.
With the center's objective to exceed the bare essentials of a functional LGRRC in 2023, the provision of a tangible avenue for wholesome conversations that breed innovations and knowledge creation are imperative.
The successful launch of Coffee Mondays has propelled the LGRRC IX to the threshold of attaining its objectives of becoming a knowledge-centric organization. The event has nurtured an environment of creative thinking and cooperation among the team members, thereby redounding to the advantage of the center's stakeholders.
Going forward, the LGRRC IX is optimistic about sustaining this scheme and fostering more chances for its team members to partake in substantial dialogues that would culminate in the creation of pioneering solutions in the realm of local governance.